3 Skid Steer Attachments Every Landscape Gardener needs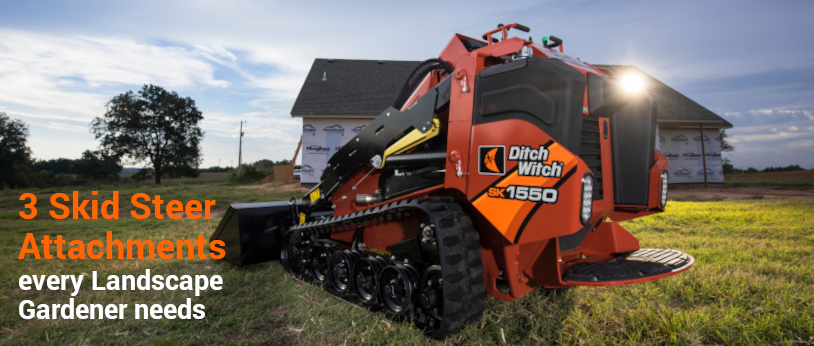 Ditch Witch® Mini Skid-Steers are one of the most versatile machines on the market, especially with a wide range of attachments available to increase your ROI and productivity on-site. Our construction-grade machines are built for heavy-duty operation on a range of landscaping tasks, giving you maximum power and durability.

With over 30 easy to switch-out attachments to choose from we have selected our top 3 skid-steer attachments for landscape gardeners.
Grapple Bucket:
With hydraulic clamps the grapple bucket attachment makes it easy to move odd-shaped or unstable materials around your jobsite, meaning you are able to work more quickly without worrying about load falling off. It can also be used to move supplies around site and to clear waste materials from site.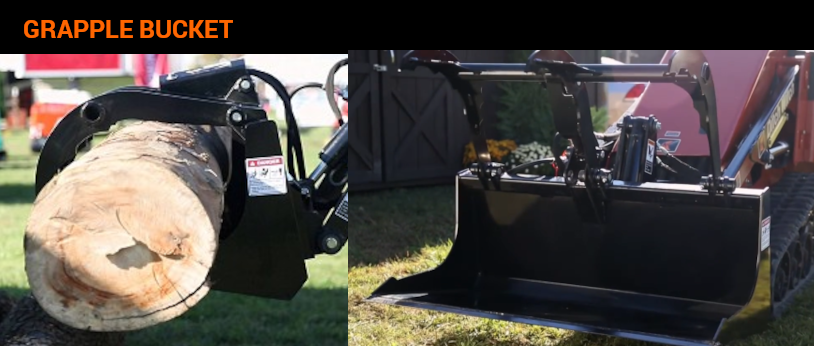 Rake Attachment:
Designed to clear, level and prepare the ground on your jobsite. Uses include preparing seedbeds, smooth and loosen soil for sodding, collecting rocks and large debris.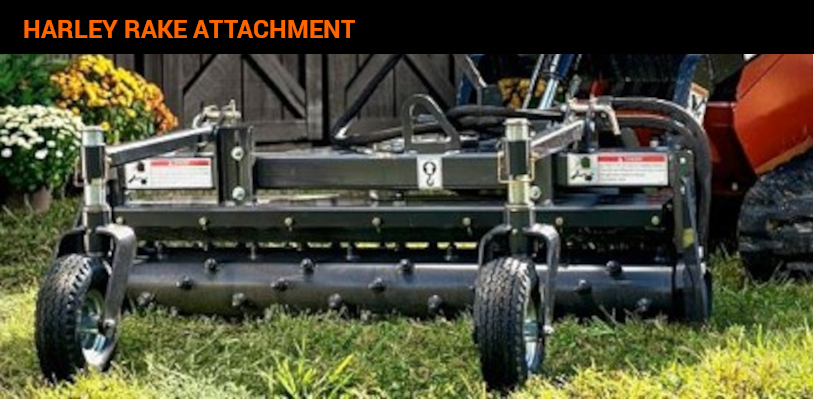 Auger:
Increase speed and precision when digging holes for planting trees and installing fence posts with an Auger attachment on your skid-steer compared to hand digging or using a hand-held auger. More speed, means better productivity allowing you to complete more jobs in a day.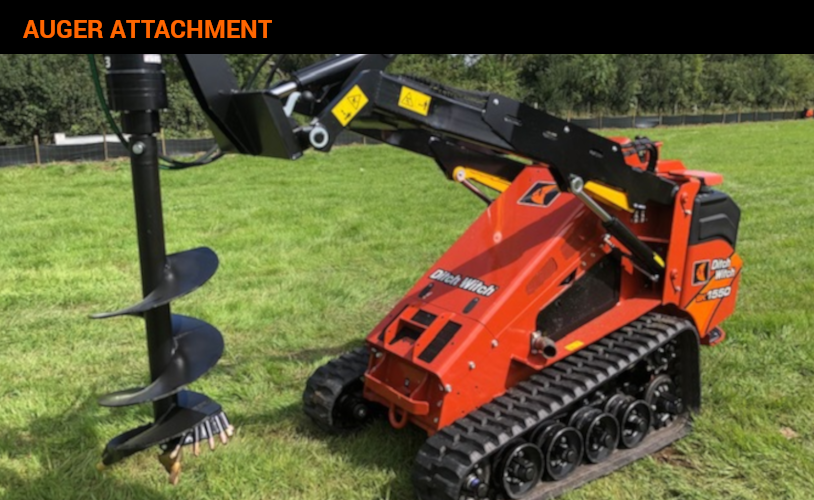 Check out the full range of Ditch Witch Mini-Skidsteers and available attachments. If you are unsure on your options, send an email to info@ditchwitch.co.uk and we can help you make the best choices for your needs.