JT40 DIRECTIONAL DRILL
View Video »
Download the Brochure »
Built from direct customer feedback and input, the Ditch Witch JT40 is a complete re-imagination of industry-leading horizontal directional drill (HDD) units. Designed with next-generation enhancements, the machine features several pending patents to optimize drilling productivity and operator comfort. The JT40 offers boosted power—20 more horsepower than some competitive models in its class—to maximize drilling performance. The compact, yet powerful machine reduces jobsite footprint and has increased pipe-rack capacity compared to previous models, for enhanced productivity. Additionally, the new machine boasts a premier operator interface and station for a more transparent view into all machine operations, improved operator comfort and enhanced operational control.
Step inside and experience the all-new JT40, with our virtual reality tour here.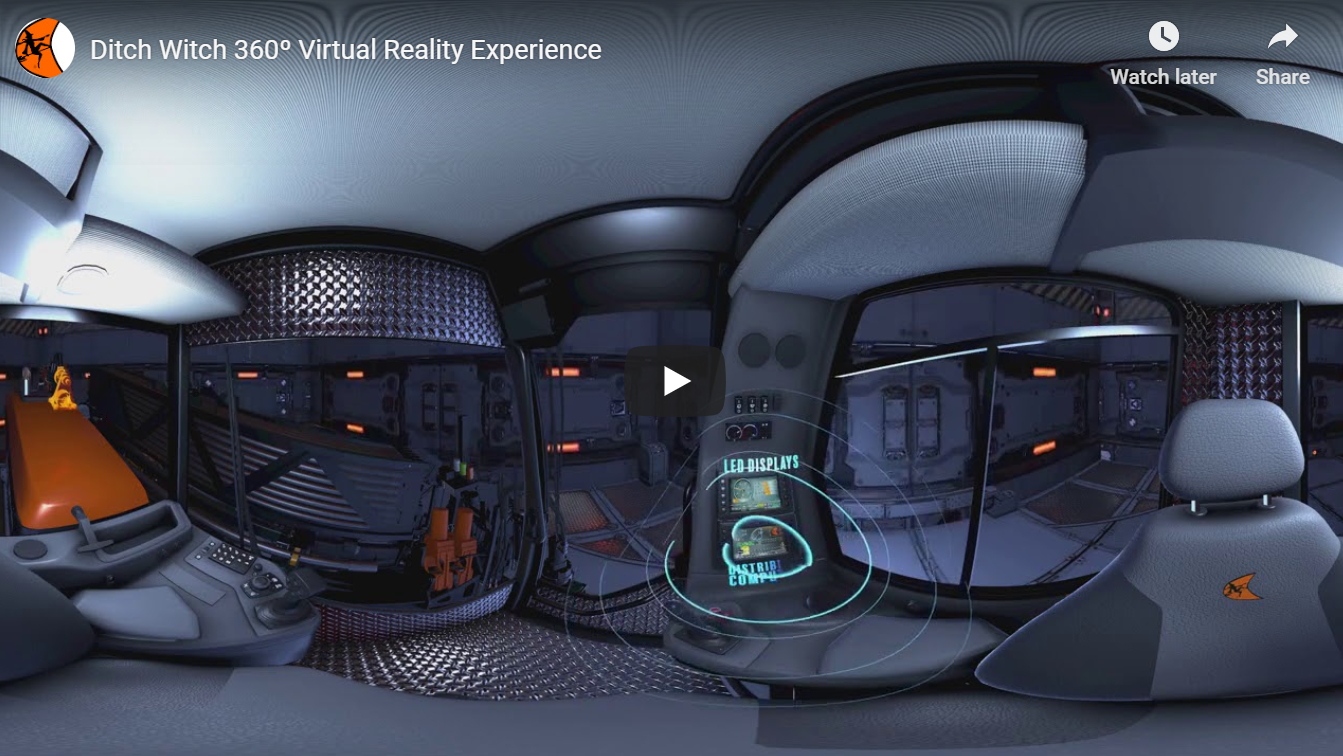 Basic Specifications
Engine: 160hp Cummins
Pullback: 17,850kgs
Rotational Torque: 5500ft/lbs
Spindle Speed: 225rpm
Mud Pump: 70gpm
Equipped with a 160-gross-hp, Tier 4 Cummins® diesel engine, the JT40 provides 14 percent more horsepower than competitive models in its class.
With 17,850kgs of thrust and pullback, the JT40 provides 30 percent more thrust in a more compact unit than competitive models in its class
The machine offers an innovative two-speed, rotational drive system, producing 5,500 ft·lb of torque for greater efficiency and uptime.
The newly updated hydraulic platform utilises the Ditch Witch-proven technology to provide the most efficient power downhole.
The JT40 holds up to 184 metres of drill pipe onboard, allowing for longer bores on one job, reduced cycle times and increased return on investment.
Equipped with a 70-gpm, 1,100-psi mud pump, the JT40 has increased fluid course from the mud to the swivel, for more downhole flow capabilities.
The machine includes a patent pending reversible pipe box for added jobsite versatility.
Open-vise wrenches on the JT40 are moved to the side of the machine, enhancing visibility of the breakout process and allowing operators to see the onboard display at same time.
The JT40 features a unique add-a-pipe design, which allows operators to manually insert additional sticks of drill pipe when pipe runs out, improving overall productivity.
For improved performance, efficiency and productivity, the advanced operator displays are optimised with the data operators need most.
quipped with two seven-inch LED screens for increased visibility into all machine functions and diagnostics; tracker information is also integrated into displays a complete drill operation.
A real-time carriage-position indicator provides operators insight to the exact carriage position for increased productivity and intuitive operation.
The machine is equipped with radial operator control (ROC)—the multifunctional controller is highlighted on the machine display when activated for improved control efficiency.
The JT40 is equipped with swing-out, lift-off service doors for easy access for machine maintenance and serviceability.
With no grease points and easy access to all service points in one spot, maintenance is simplified and total cost of ownership reduced.
Integrated pipe lubricator makes it easier for operators to change out lubrication buckets for more efficient machine maintenance.
The JT40 minimises pipe-entry distance for increased support for the drill pipe as it enters the ground—this reduces wear on guide blocks and decreases the overall foot-print on a job.
The JT40 is equipped with a modular heavy duty stake down system, that can now be feathered for more precise control.
The advanced remote control gives operators the ability to set up the rig outside of the cab allowing more precise positioning of the JT40 on the job.
The controller includes multi-mode ground drive; dual, independent stabilisers, stake down, cab-traverse, and dual pivot.
The machine provides industry-leading visibility of the full jobsite, with the best access to all critical vision points, including ground entrance, wrenches, shuttle-retract location and rear connection.
The JT40 features the choice of a climate-controlled cab with tinted glass or an open operator's station to meet each customer's individual needs.
The ergonomic station was designed specifically for an HDD operator, featuring a heated seat with adjustable suspension and increased legroom to keep drillers comfortable during long hours on a job.
The operator's platform is equipped with telescoping capability providing the optimal drilling view for improved jobsite operations.
Your Ditch Witch equipment is backed by the best dealer in the industry, who you can count on for unmatched commitment to your success. From genuine Ditch Witch parts to factory-trained service to expert advice, Ditch Witch UK has it all for you.