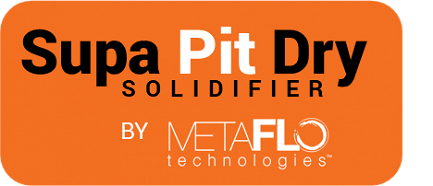 Supa Pit Dry Solidifier by MetaFLO Technologies
Supa Pit Dry Solidifier by MetaFlo Technologies offers safe liquid waste solidification to save money & improve efficiency on site, available exclusively from Ditch Witch UK & Ireland.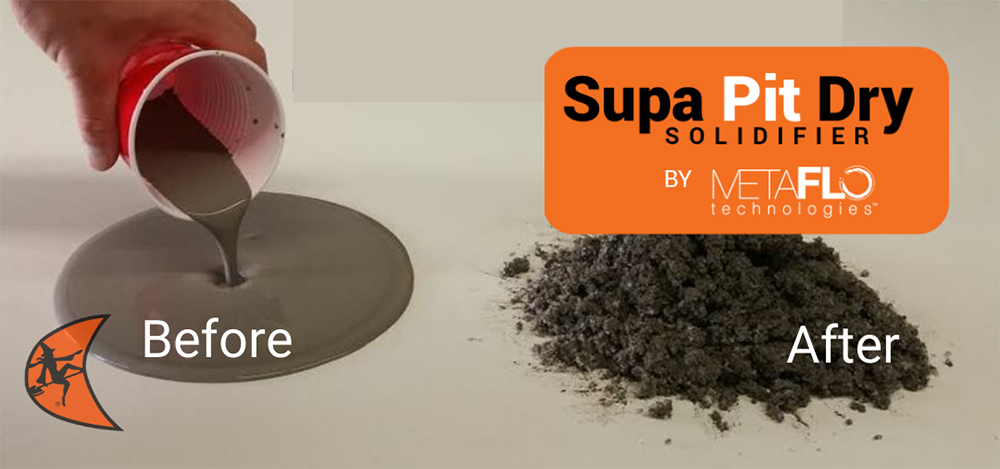 INCREASED SAVINGS
See a 30-60% cost saving, while reducing the number of trucks and distance travelled to final disposal.
INCREASED EFFICIENCY
Get greater control of waste materials by procesing liquids on-site and transporting solids off-site.
REDUCED FOOTPRINT
Reduce your carbon footprint by reducing the number of spoils transport vehicles on the jobsite.
COST EFFICIENT
Reduce the cost of managing liquid spoils.
VERSATILE
Our process addresses a range of applications, including directional drilling and vacuum excavation.
SAFE & RELIABLE
Reduce risk & liability, and improve safety on-site, by turning liquid spoils into a manageable solid.
For more information email info@ditchwitch.co.uk or call 01792 895906.