NEXT-GENERATION HDD MAXIMISES DRILLING PERFORMANCE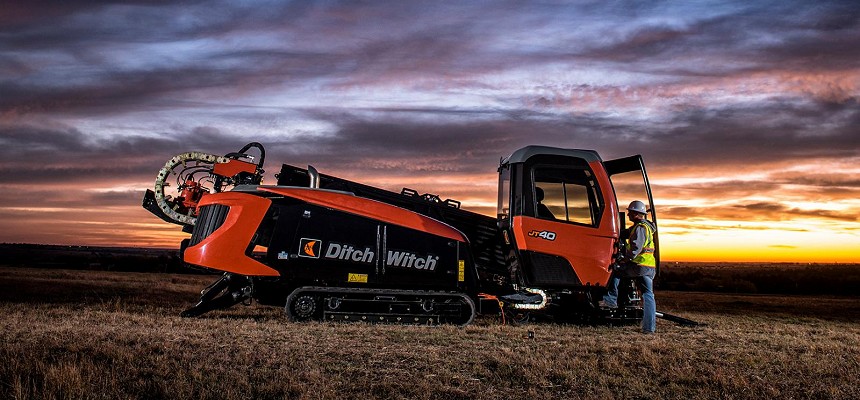 You spoke. We listened.
The JT40 horizontal directional drill (HDD), showcases the evolution of Ditch Witch HDD units—a platform that will be used for future drill models. Inspired by direct customer input, the JT40 innovation integrates new exterior and interior features for unmatched drilling performance.
The most visible new feature is the operator's station. Positioned at an angle, the operator's station traverses on a rail to slide back for a narrow machine configuration for easier transport. It also slides forward to provide the best positioning for all critical vision points during drilling and pullback. With our new drill, operators will notice improved comfort. The operator's station features an ergonomic, heated seat and integrates easy-to-reach controls and two seven-inch LED screens for clear insight into all machine functions and diagnostics, enabling maximum productivity and comfort.
An updated hydraulic platform on the JT40 helps to deliver maximum downhole power. And the optimised carriage speed of 55 metres per minute provides the fastest cycle time in the industry.
As part of the advanced design, operators will also notice simplified maintenance with all service points located in one spot. With no daily grease zerks, operators will spend less time on maintenance and more time on the job.
The JT40 has been out in the field for over a year and is well received by customers. The drill's cab, power, quietness, uptime components, and smooth operation are a few of the optimized features being praised by HDD operators.
For more information on the Ditch Witch JT40, visit http://www.ditchwitch.co.uk/di...