American Augers & Trencor Equipment now available at Ditch Witch UK & Ireland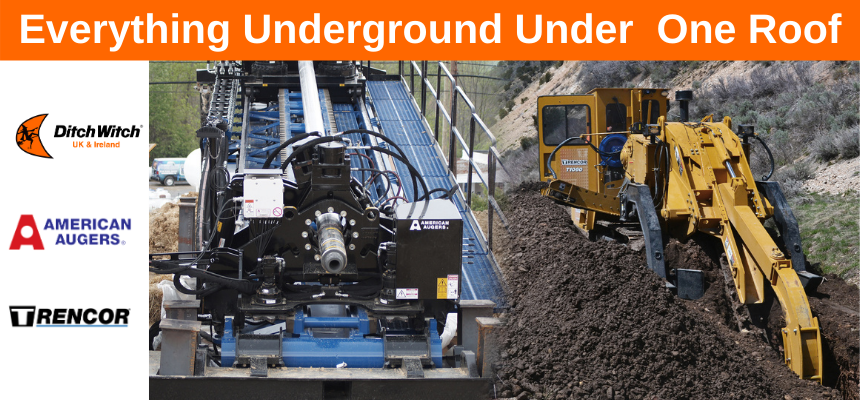 Ditch Witch UK & Ireland are extremely proud to share the news that they are now the authorised American Augers & Trencor dealer for the United Kingdom & Ireland.
"With over 30 years' experience of servicing and supporting Ditch Witch Underground construction equipment, we are well placed to support American Augers and Trencor customers both new and old." Says Mike Harris, Director.
American Augers has been a leader in large-diameter underground construction since its beginning in 1970. They manufacture the largest category of horizontal directional drills ranging from 110,000 to 1.1 million pounds of thrust and pullback; auger boring machines, including a 600,000-pound electric unit; mud pumps and cleaning systems.
Trencor manufactures mechanically driven trenchers and rugged surface miners with upwards of 950 HP and have revolutionised the pipeline industry since 1945.
"We are excited to add these two brands to our existing Ditch Witch product line to provide even more for our customers." says Chris Holloway, Director. "Our focus has always been to provide top quality products and services, and this partnership allows us even more opportunity to do so."